Why Join Us?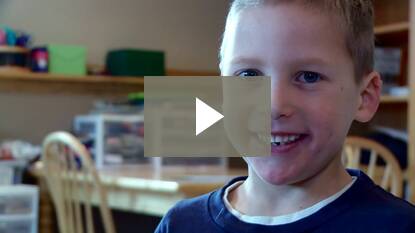 The kids say it best. Watch their amazing stories here.
This is who we run and walk for
Remarkable stories of courage, hope and healing unfold at Children's Hospital of Wisconsin every day. By running, walking and raising funds for Children's, you become one integral part of our story as we work to make Wisconsin's kids the healthiest in the nation.
The money raised over the course of this event's 40-year legacy — totaling more than $19 million — directly impacts the care Children's provides and helps us give kids the best in every way possible.
At Briggs & Al's Run & Walk, we celebrate the brave children we serve and give hope to kids and families.
When Brandon was just seven days old, he had his first heart surgery. Today, he has a whole new heart.
The experience
A Milwaukee classic, with a lot of heart
Every September, this magical thing happens in Milwaukee — thousands upon thousands of people coming together in celebration and support of the kids we care for.
Briggs & Al's Run & Walk is a Milwaukee classic, a signature event in the Children's Hospital of Wisconsin calendar and a critical fundraiser. But the overwhelming sense on the day is one of community, gratitude and celebration — and a great deal of fun.
We would love everyone to experience it, at least once.
Al McGuire, Marquette University's former basketball coach & founder of Briggs & Al's Run & Walk.
Al McGuire's legacy
The man who started it all
Briggs & Al's Run & Walk doesn't just belong to Children's; it belongs to us all and we each take something unique from it. But there will always be a part of the event that is special to Marquette University because the event was founded by — and is named for — the late Al McGuire, the school's former basketball coach.
Over 40 years ago, the legendary coach organized the first "Al's Run" in support of Children's with proceeds going to the prosthetic limb bank. McGuire was the figurehead and organizer of the event for 15 years and when he retired from the event, he had turned it onto one of the largest and most successful races in the Midwest. We often hear from people who tell us their grandparents and parents ran in early Al's Run races.
Today, Briggs & Al's Run & Walk is a wonderful day for the kids and a remarkable legacy for Al McGuire.